17 January 2010
She is a politician from my country. Actually the minister of tourism. You can read more about her at this
page
. First thing is first:
1) normal face
2) just for posterity... try not to look at the cleavage... the face is more important :D
The video i wanted to show you is this one:
It's not one of most importance but is actually very funny. I will tell you all it's story after i do a little bit of analyze.
1) time 00:00:05 - 00:00:07 / false surprise, moving her face to one side /
2) time 00:00:09 - 00:00:11 / a lot of eye flicker /
3) time 00:00:12 / disgust /
4) time 00:00:16 / shoulder shrug /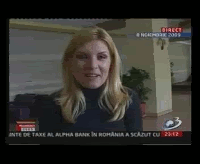 5) time 00:00:37 / false smile /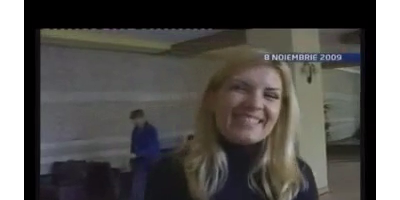 For as much as i am concern she isn't truthful about not knowing anything about the telephone call. And in case you are wondering what it's all about. A few days before this interview on a well known TV program someone phoned and started praising her that she was doing a very good job. The TV host actually said "I have a very good musical ears, aren't you miss Elena Udrea?" The rest is history.