02 March 2010
I finally got something to do :)
I've got four videos from
why we protest
. This is the first one... and it's divided into 9 parts. I have a lot of work to do but it's ok considering i'm doing something good with my new learned skill.
First of all we have to take into account that this is a interview. If you know something about television it's that nothing is what is seems to be. They probably discussed what the question were going to be. The interviewee had enough time to prepare appropriate answer's and if it's the case rehears and analyze his feelings about the subject. So it should be pretty hard to tell if he is lying about a particular point.
When you start talking with someone his and your body position is very important.
Every little detail in you posture, where and how your hands are, your facial expression(as you hear the other person talk), your breathing can give an observer some clue about what you are feeling.
Bought of them are keeping they're hand's crossed as a shield. It can first of all mean that they're mirroring each other. It's common plus they had a few minutes to talk about before the show began. The reporter is wiggling his big fingers meaning that he is pretty relaxed and confident. David on the other hand is listening very close and keep's his hand's still.
1) 00:00:30 / a false smile. they're two feelings mixed here. He is sad about(or disgusted) about the death of Hubard but he is trying to smile because that's appropriate /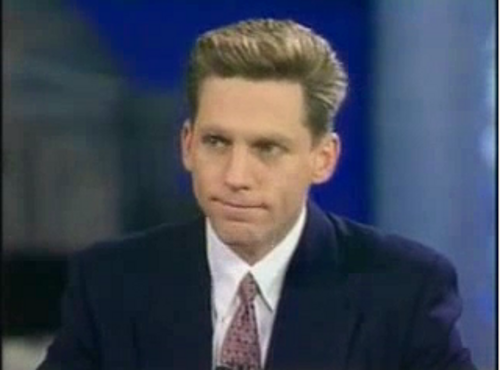 2) 00:00:54 / contempt at the thought that there is controversy surrounding Scientology (bad or good publicity is publicity)/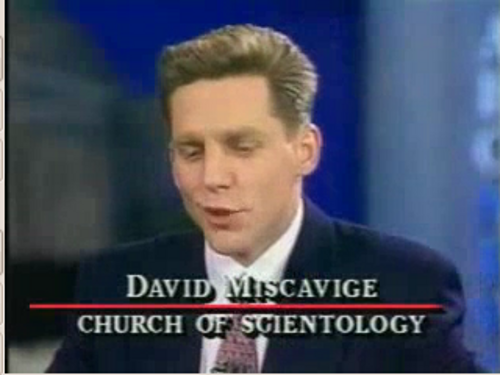 3) 00:01:01 / he is looking down and to the left meaning
Internal Dialog
/
4) 00:01:22 / false smile and he is looking down and to the left the same as before /
5) 00:01:45 / a very important moment when we see bought of them. the reporter is very confident. he is holding his hand's in a very upright position(much like people in chard do when talking to someone inferior) while David is holding his hand close to him and very thing much like a personal shield between him and the rest of the world /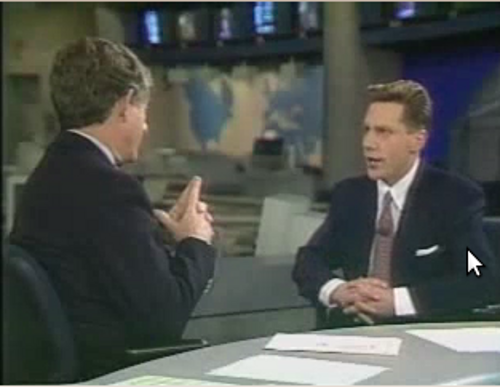 6) 00:02:04 / there are a few more expression that i skipped over but this moment is important because David after having a long dialog and remembering something funny about the source of this fact(bad thing about the church) is feeling confident and crosses his fingers. this is a very powerful gesture from someone/
7) 00:02:15 / David left hand is covering by his right hand... it's a manipulator(he is manipulating something with his hands) this is a sign that he is nervous about the fact that there are critical talking about the church/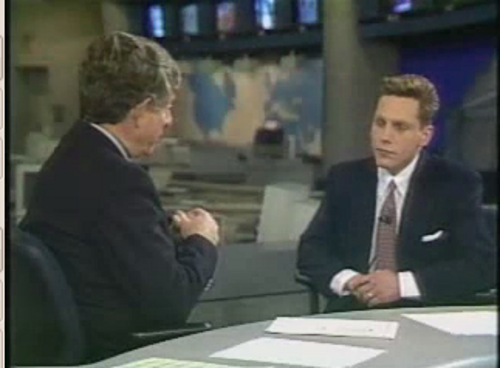 8) 00:02:26 / it's all about the context. i shouldn't be bias but i can't help it. there isn't a clear sign that will tell you that someone is lying but his expression says it all. the reporter asked if the people are afraid and he is contempt about the people in question... in my opinion he is lying his ass of /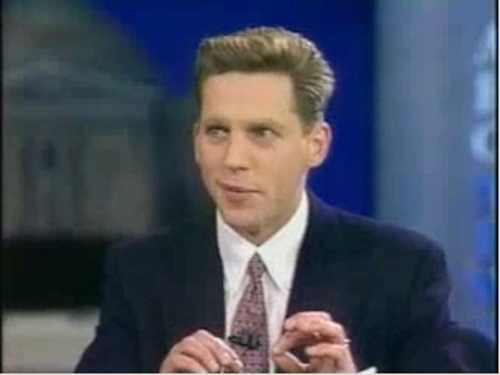 9) 00:02:57 / i have shown this body gesture before. i don't think that he has problem hearing what the reporter is saying, rater it is very important for him everything regarding this subject/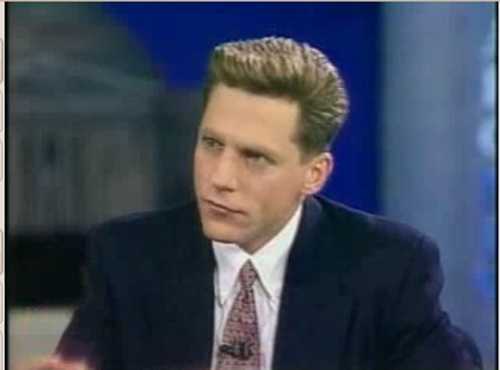 If you want you can point out the one's that i didn't show until the end of the video. There are a lot more facial expression and/or body movement along the video that i didn't point out because they're normal for a conversation.